UPDATE!!!
Be aware when there is a fresh snowfall on top of the ice. Three times last Tuesday I barely mange to recover from falling. The fourth time I went down hard, with no time, what so ever, to react. The studs are not long enough to reach all the way down to the ice and as a result you skid. This happens until the snow has  attached itself to the ice properly, then you are safe again. You will probably need the more extreme models under those condition, see the link further down.
Be aware and be safe  🙂
In my latest post i had planned to mention a walking aid on snow and ice, walking on conditions like this: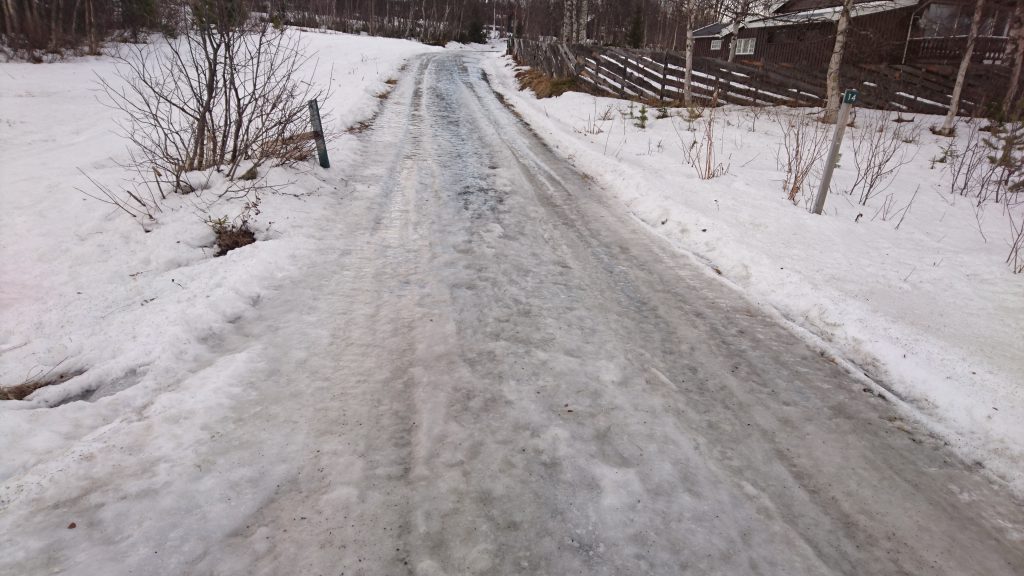 It is called The Nordic Grip and it is working extremely well on snow and ice. Especially if you have a dog in harness pulling you along  🙂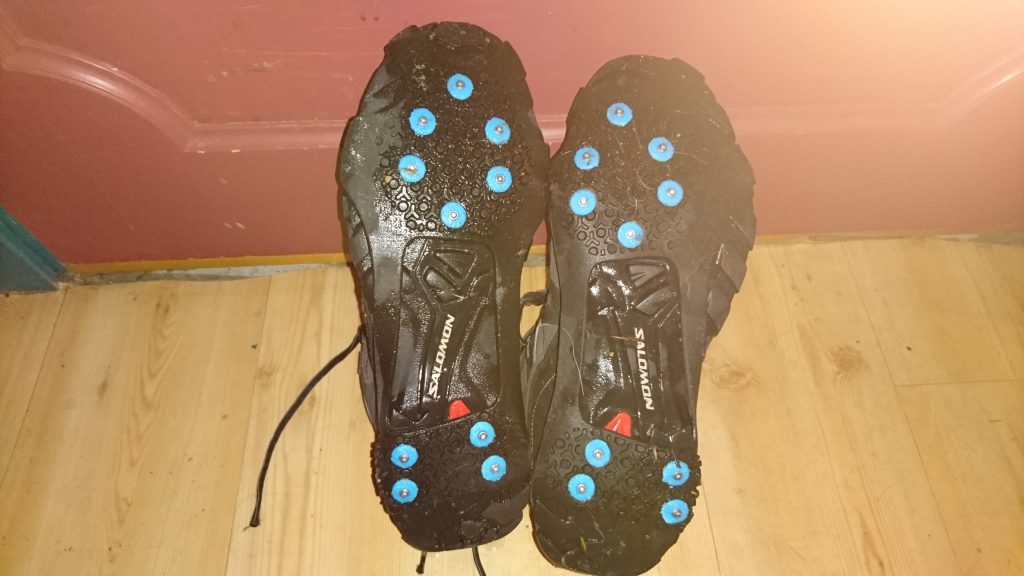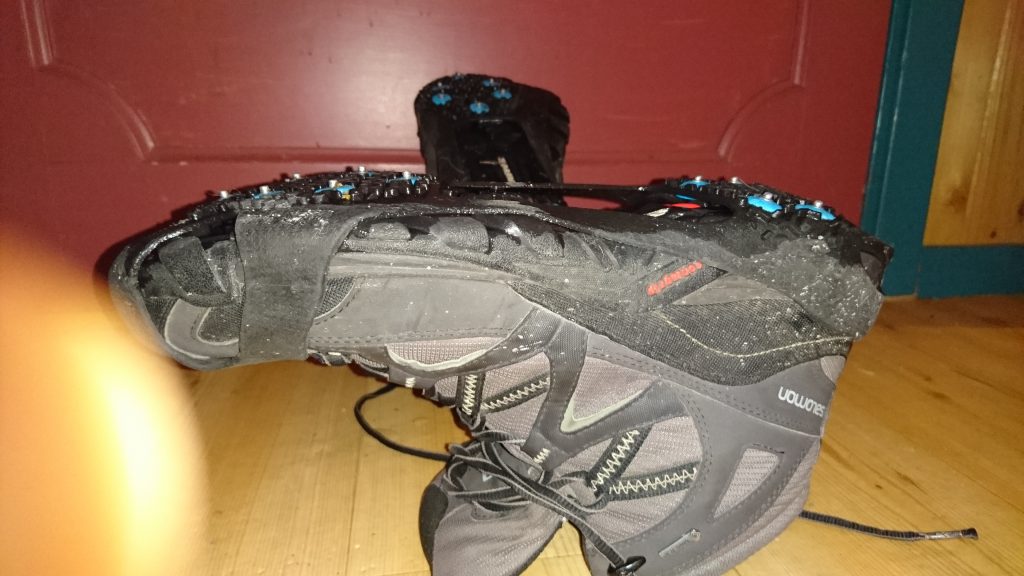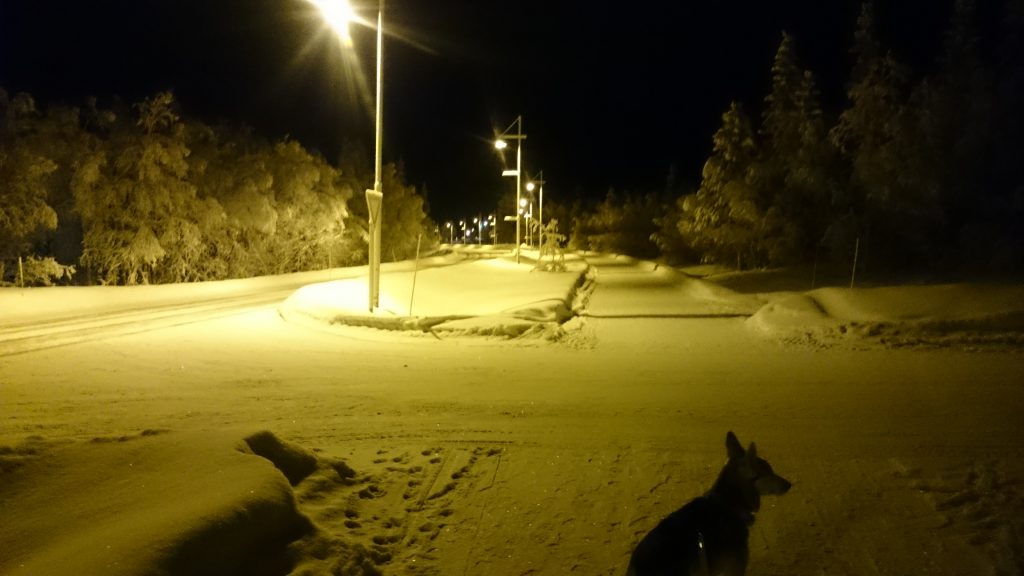 The Nordic Grip comes in many models so you just have to decide which model is most suitable for your use.
I know that some people don't want to use them because it is not "stylish" enough??? What the heck, better safe on your feet then ending up on a hospital with a broken hip!!! Don't you think?
The Nordic Grip is just one brand out of several but they have been best in test a lot of times. So, start your search  🙂
Talking about ice, ice falls, either big impressive ones or very small ones, along the road can make some good photos: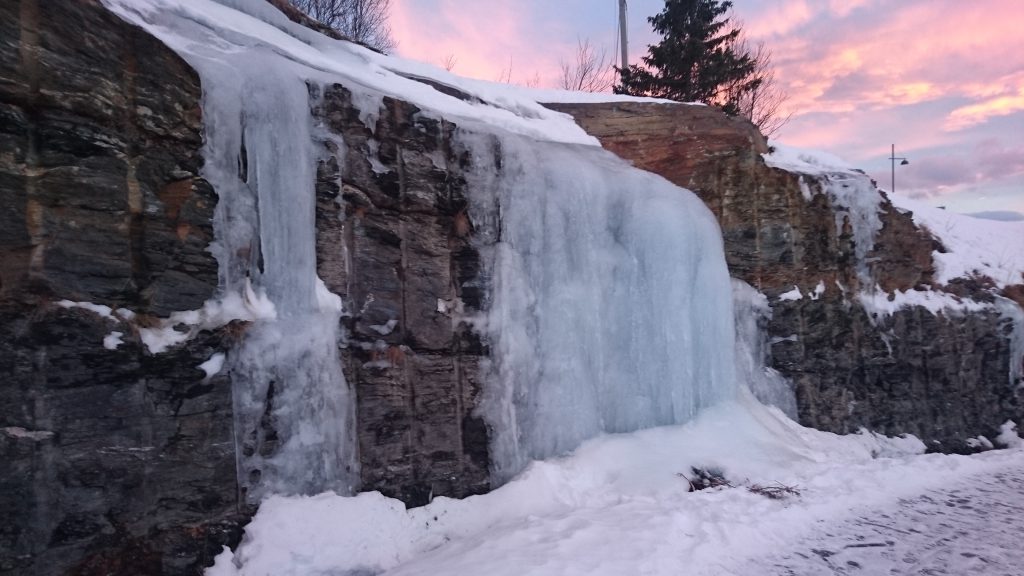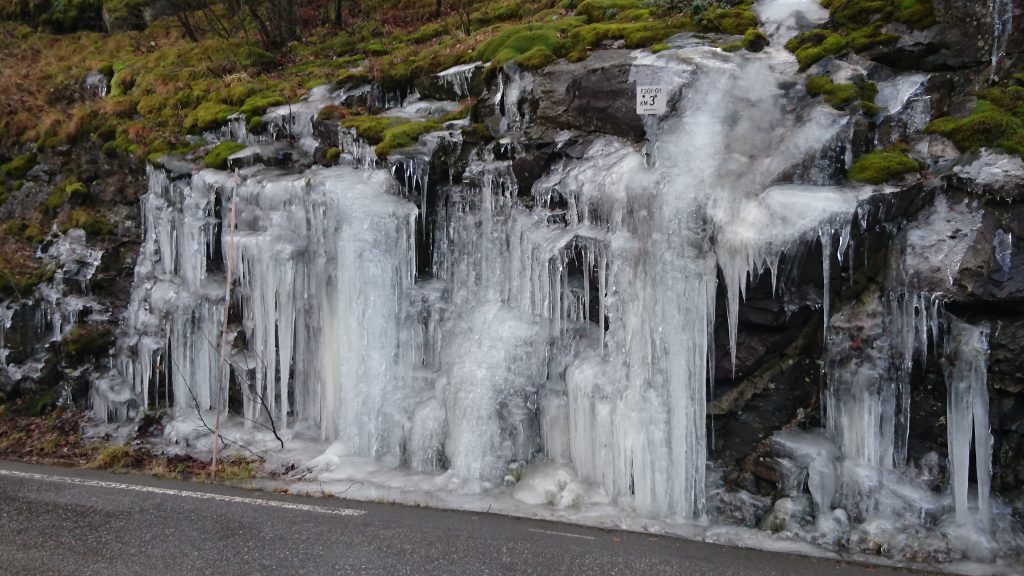 Enjoy the remains of your day to the fullest  😀