I am "giving" you this book if you are interested in the topic Climate Change: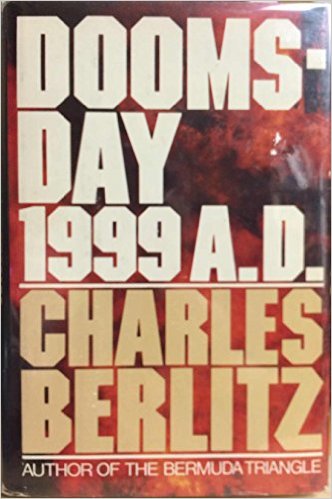 This not a book about the climate change, really, but more about prophecies. Thing is, though, that some of what he (Charles Berlitz) describes here are in fact happening all around us more and more frequently when it comes to weather. And that is rather disturbing considering that he wrote the book in 1981, first published in 1982. I read it when it was fairly new and more then one time. I have also read several of his other books.
The first warnings about climate changes came as early as the early 70's and again in the beginning of the 90's from various environmental organizations. But did the politicians of the western world respond? You will have to make up your own minds about that.
Our planet has been through several apocalyptic happenings when it comes to climate changes as part of it's evolution and I believe it will happen again. But it is now happening a lot quicker then anybody would have believed. Is it only man made? I don't think so but all the "green house" emissions has, in my opinion, probably accelerated the process about a "million" times. A lost race if you ask me.
One of the book's customer reviews says this, quote:   "One of the few redeeming features of this book is is that it was the first to mention Project Noah, a movement only now beginning to work it's way into the news. You can say you read it there first"
I truly recommend this book. Read it and make up your own minds. Also translated into Norwegian.
https://www.amazon.com/Doomsday-1999-D-Charles-Berlitz/dp/038515982X